Menus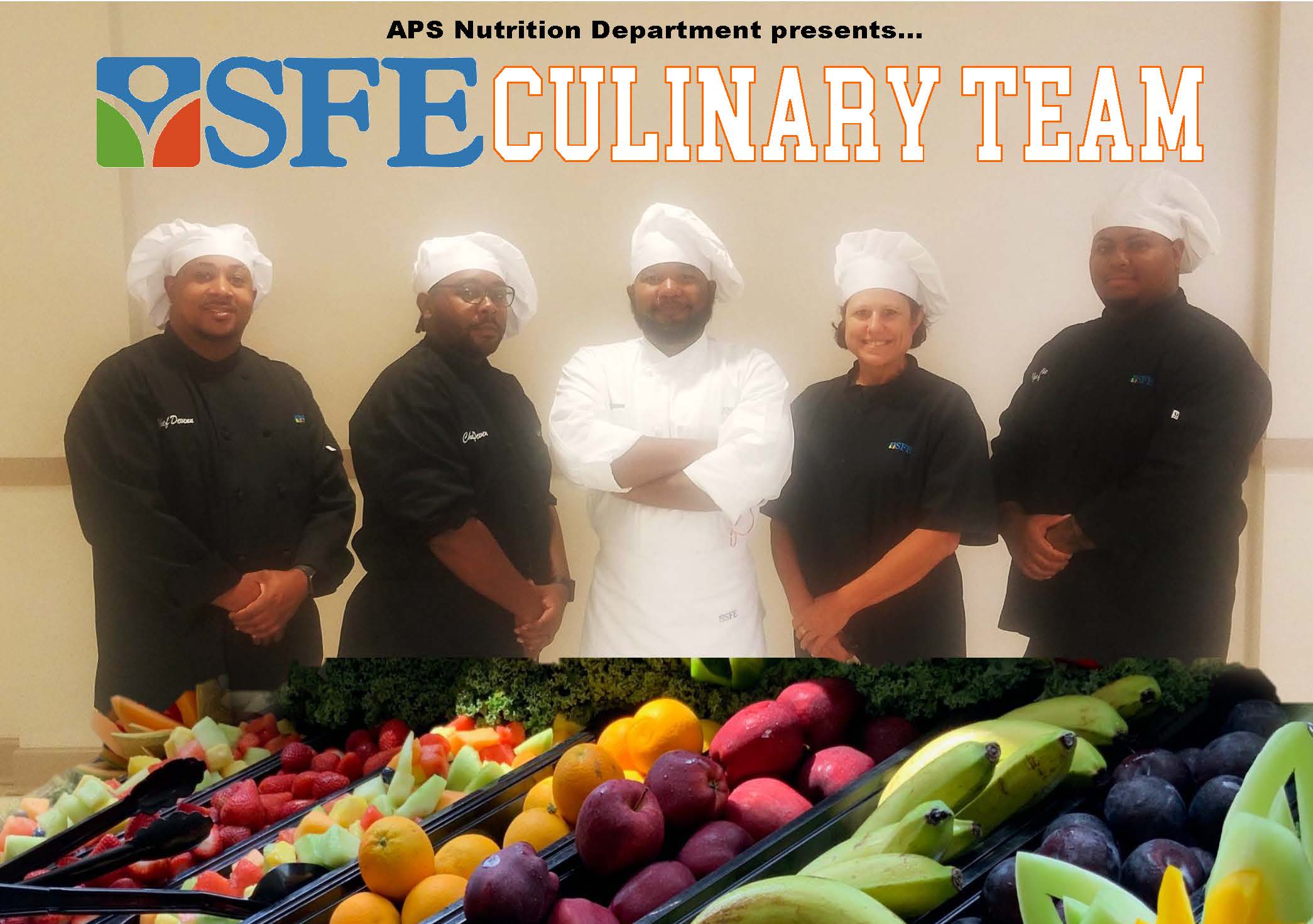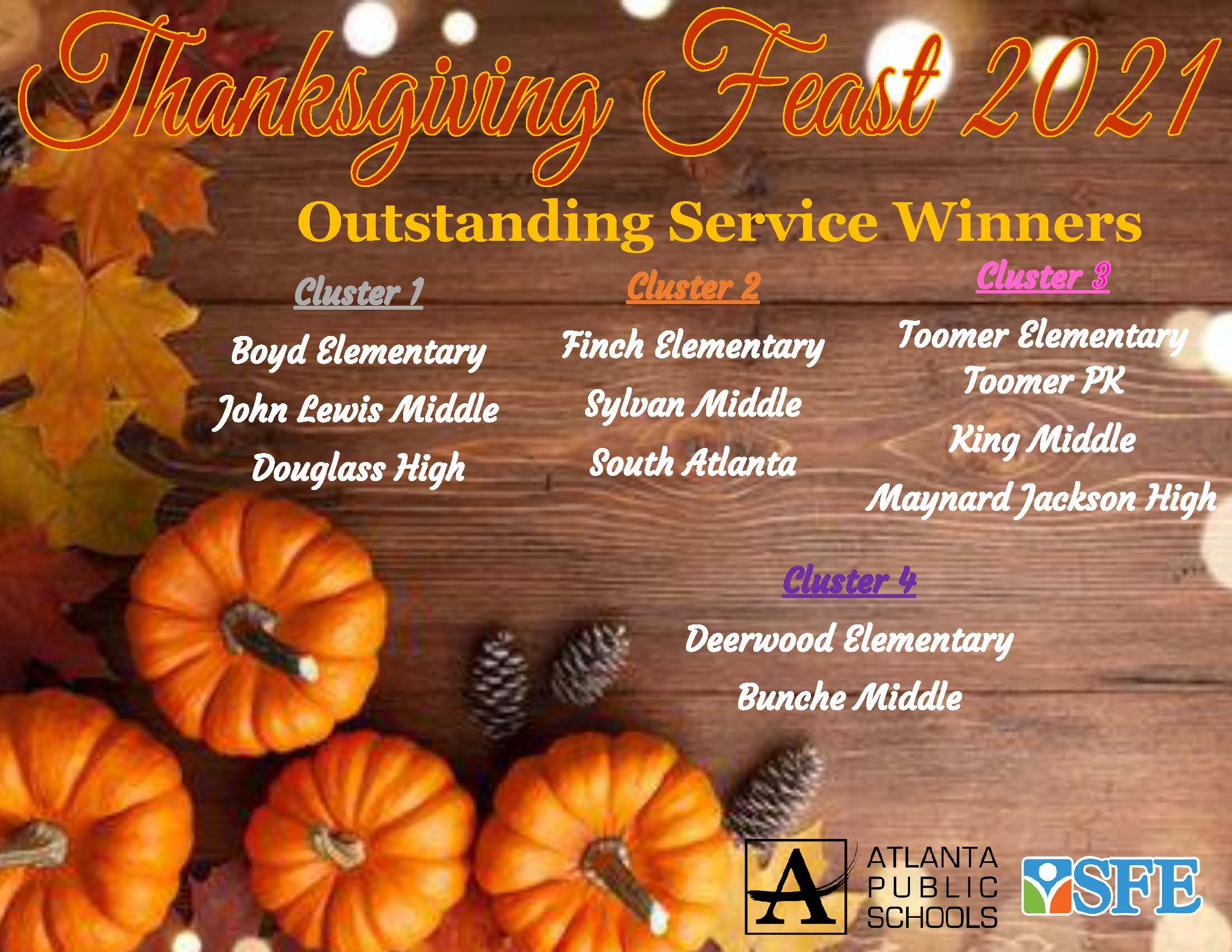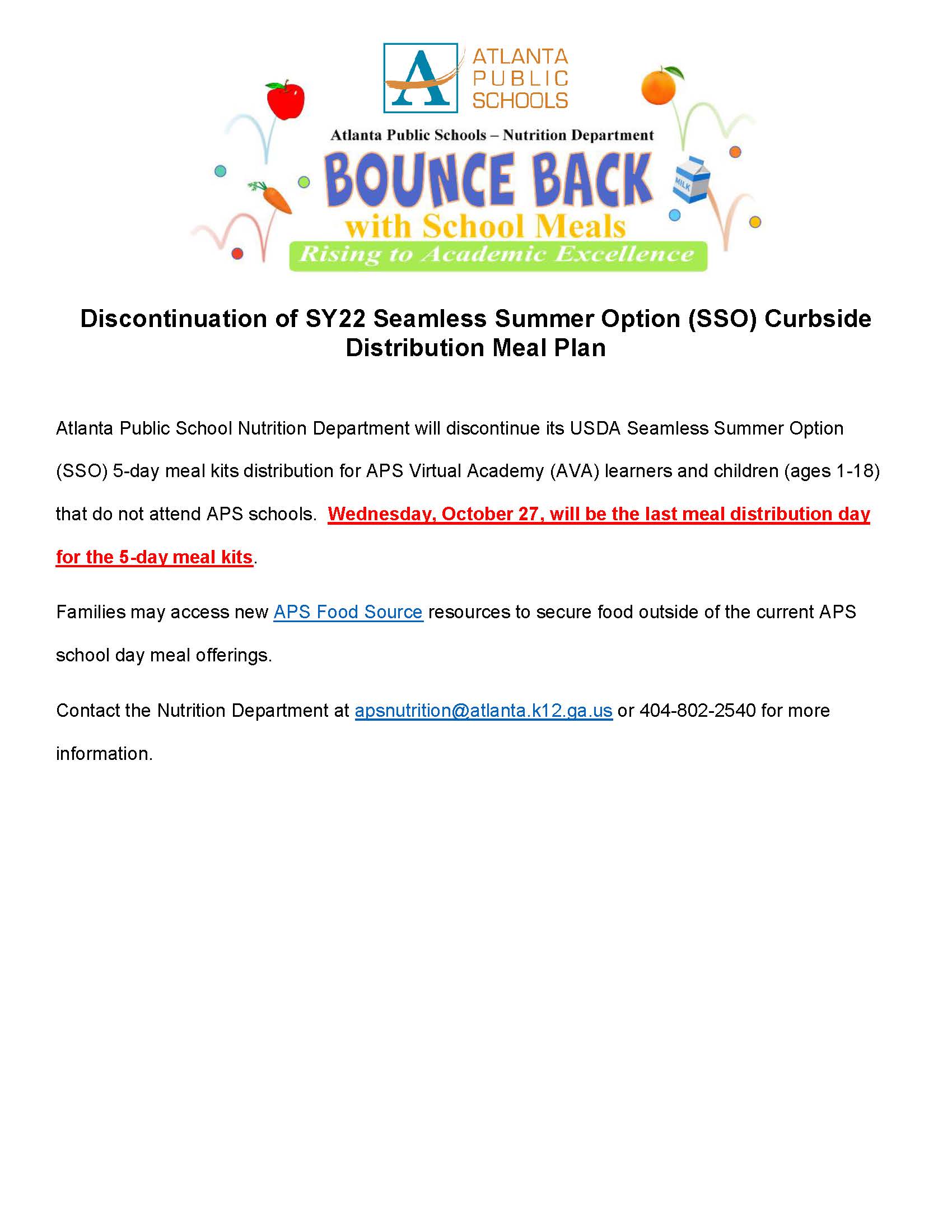 Welcome to Atlanta Public Schools' Department of School Nutrition.
Scroll down to see What's Cooking in School Lunch!
Use the icons to navigate your way throughout our website and discover all the AMAZING ways
the Nutrition Department works in "Serving Healthy School Meals for Student Success"
Meals, foods, and beverages sold or served at schools meet state and federal requirements based on the USDA Dietary Guidelines. All meals, foods, and beverages are prepared and served by qualified child nutrition professionals. We provide students with access to a variety of affordable and appealing foods that meet the health and nutrition needs of students.
This institution is an equal opportunity provider.
Please contact District Dietitian, Courtney Williams, at 404-802-3783 if the posted menu is not served at your child's school site.
Click arrows to scroll through months

Pre-K

Toomer Pre-K @ WELA

Elementary

Barack & Michelle Obama Beecher Hills Benteen Bolton Boyd Brandon Elementary Brandon Primary Burgess-Peterson Cascade Centennial Cleveland Cont. Colony Deerwood Dobbs Drew Charter Elementary Dunbar F.L. Stanton Fickett Finch Garden Hills Gideons Harper-Archer Heritage Hope-Hill Humphries Hutchinson Jackson Elementary Jackson Primary Kimberly Kindezi - West Lake Kindezi-O4W M.A. Jones Mary Lin Michael Hollis Miles Morningside Parkside Perkerson Peyton Forrest Rivers Scott Slater Smith Elementary Smith Primary Springdale Park Thomasville Toomer Tuskegee Airmen Global Usher Wesley International West Manor

Middle

Bunche Herman Russell Howard John Lewis Invicuts King Long Price Sutton 6th Sutton Middle Sylvan Young

High

BEST/Coretta S. King Carver Douglass Drew Charter JA/SA Hank Aaron Maynard Jackson Mays Midtown North Atlanta North Metro Phoenix Academy South Atlanta Therrell Washington

After School Meals

Supper on Site

Nutrition Info

Food allergens in Virtual Learning Meals.pdf


Carb Counts

Carbohydrates Counts.pdf